10 GHz PIPECAP FILTER
(2014-11-01)
Preface
Pipecap filters are one of the easiest 10 GHz filters to build. I found an interesting article by Paul Wade, W1GHZ, describing this filters and decided to build and measure one of them.
FIGURE 0: A PIPECAP FILTER
A pipecap filter for 10 GHz band can be built very easily using the following parts:

- A 15 mm diameter copper pipecap.
- Two SMA connectors.
- Two semiflexible 0.140" coaxial cables.
- A piece of dual layer PCB board

For 10 GHz band, Paul recomends the following filter dimmensions:


-pipecap diameter: 15mm (1/2")
-probe lenght: 4mm
-probe spacing: 9.5mm


Smaller probe lenght leads to sharper filter but losses increase. 4mm seems to be a good compromise lenght.
Filter construction
I have taken several pictures during filter construction, so I think that there is no need to describe the procedure using words.
FIGURE 1: 15 mm DIAMETER COPPER PIPECAP AND DOUBLE SIDE PCB
FIGURE 2: INPUT AND OUTPUT SMA CONNECTORS AND SEMIFLEXIBLE COAXIAL CABLES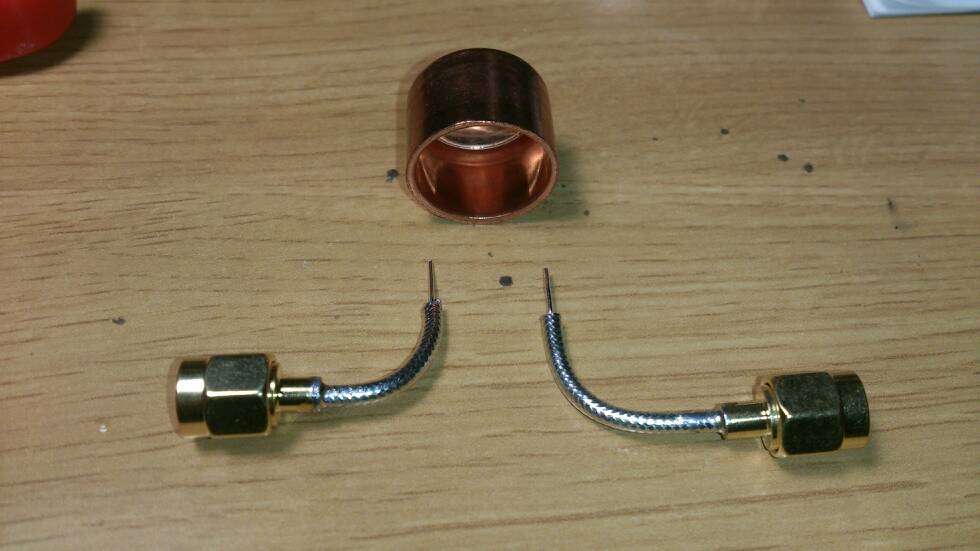 FIGURE 3: STRIPPING COAXIAL ENDS TO GET THE PROBES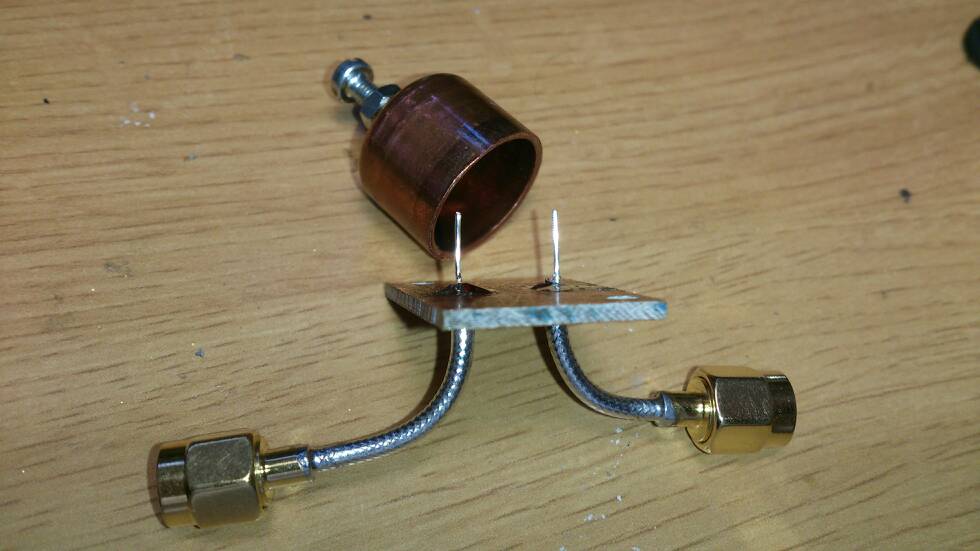 FIGURE 4: READY TO BE SOLDERED
FIGURE 5: SOLDERING THE NUT TO PIPECAP TOP
Filter measurement
I have measured filter S21 using and old Marconi 10MHz - 20 GHz Microwave Test Set.

FIGURE 6: READY FOR MEASUREMENT ON THE MICROWAVE SCALAR ANALYZER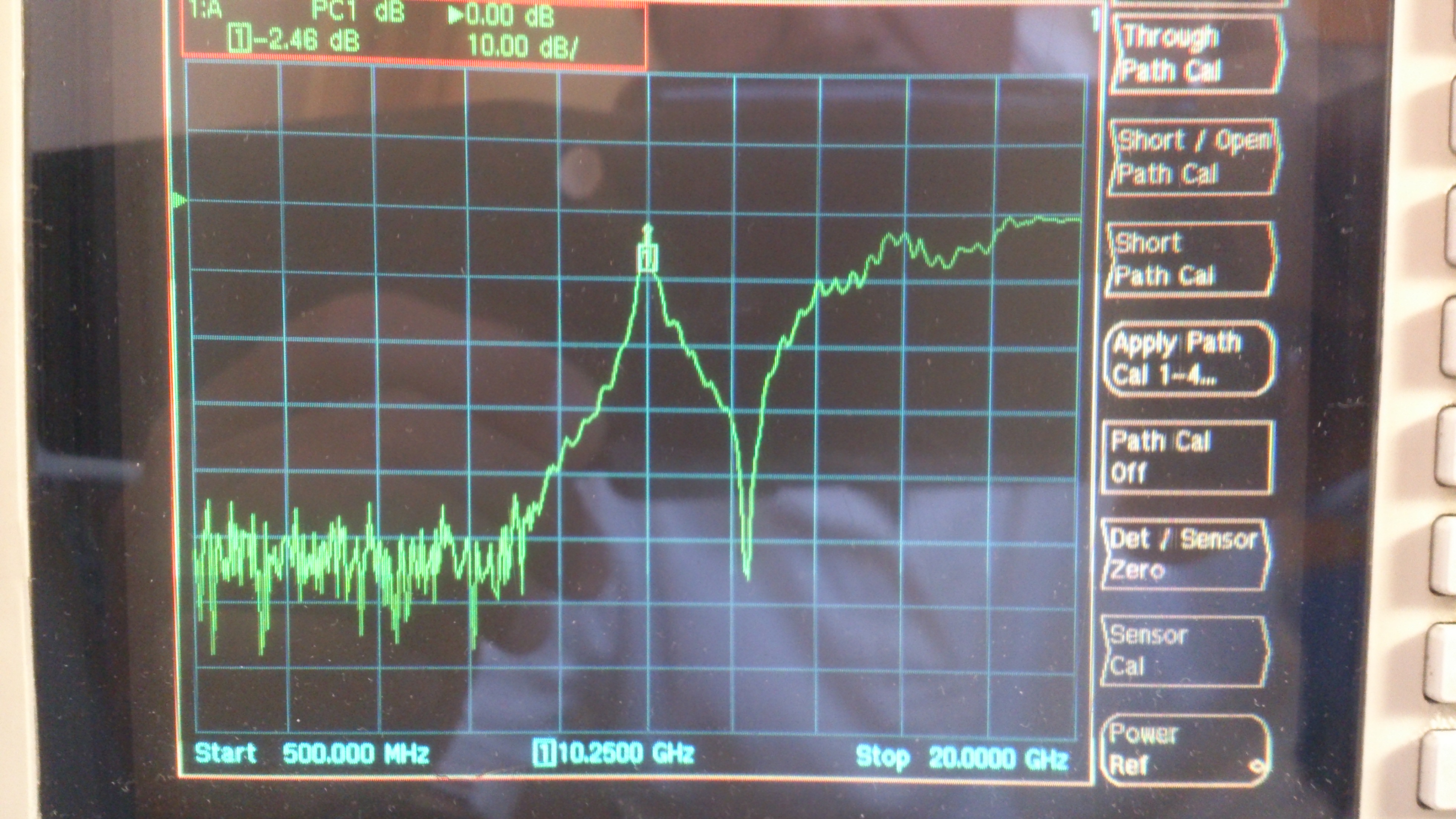 FIGURE 7: 500MHZ-20 GHZ SWEEP SHOWING S21 PARAMETER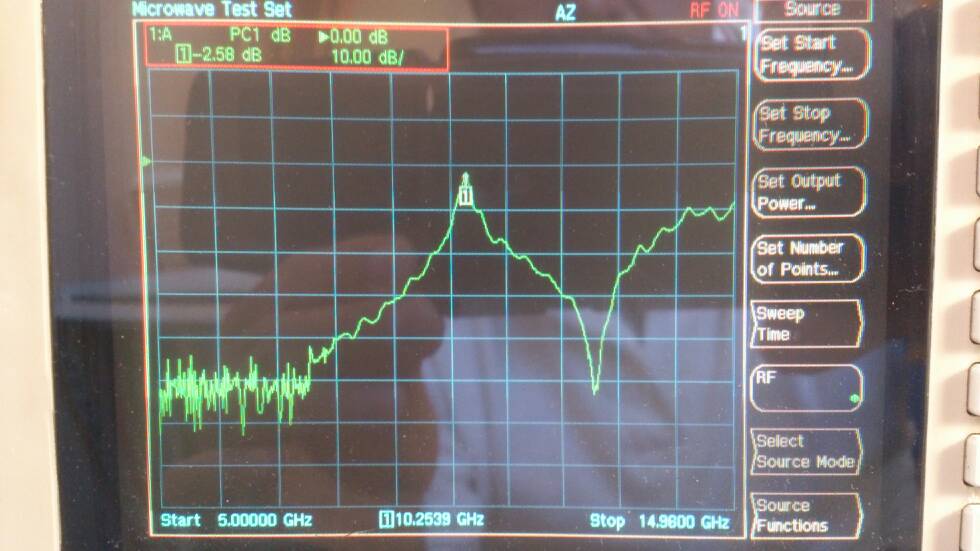 FIGURE 8: 5-15 GHZ SWEEP S21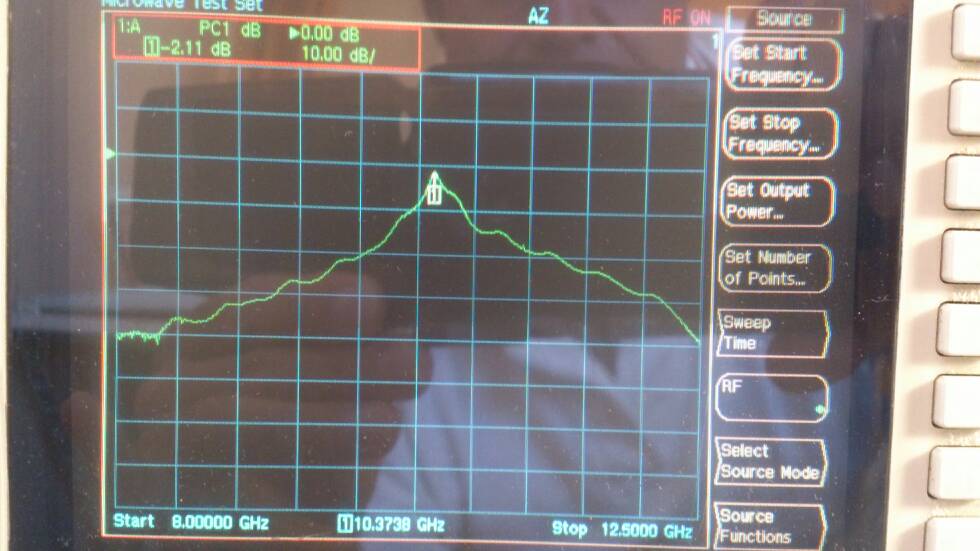 FIGURE 9: 8-12.5 GHZ SWEEP. S21=-2.11 dB
Sadly I lost a closeup screnshot showing -3dB points, but the results are the following:


- Filter loss: 2.11 dB
- Filter -3dB bandwidth: 142 MHz


Reducing probe lenght
I disassembled the filter with an air soldering station, reduced probe lenght to 2.5 mm, reassembled and tested again.
FIGURE 10: DISASSEMBLED PIPECAP FILTER TO REDUCE PROBE LENGHT TO 2.5 MM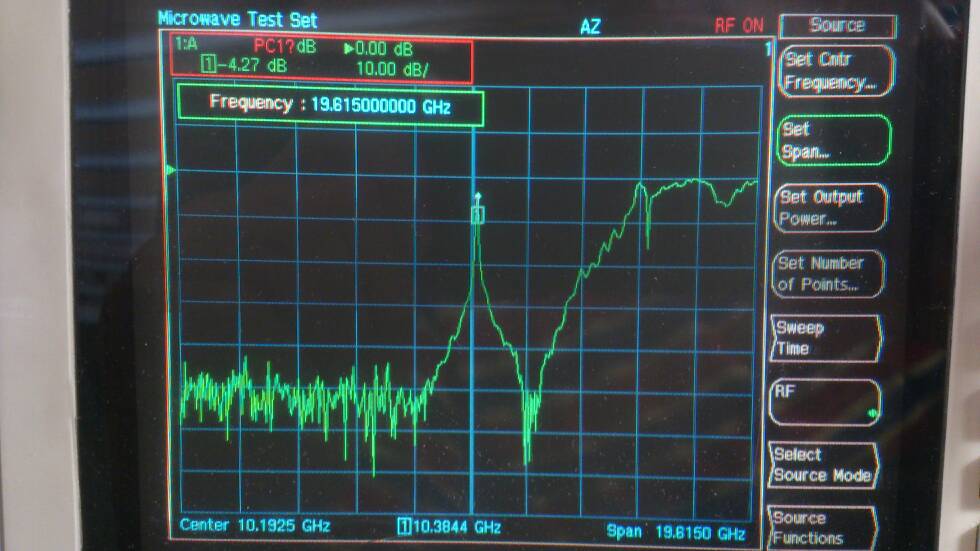 FIGURE 11: 10-20 GHZ SWEEP WITH 2.5 MM LENGHT PROBES---
FIGURE 12: -3dB BANDWIDHT MEASUREMENT. S21=-4.5 dB


- Filter loss: 4.51 dB
- Filter -3dB bandwidth: 53.75 MHz


We can see that reducing probe lenght leads to higher losses and narrower filter response. Interesting to note that at higher frequencies filter has no effect and works as a bypass, hi. It appears that probes are working as little antennas very close each other, inside the cavity. I have not found in the literature sweeps of 10 GHz filter so high in frequency, so if you find them please let me know. I would like to check this behaviour.
Bibliography
Pipe-Cap Filters Revisited, Paul Wade W1GHZ ©2008

  Copyright (c)  2013 Ramiro Aceves .
  Permission is granted to copy, distribute and/or modify this document
  under the terms of the GNU Free Documentation License, Version 1.2
  or any later version published by the Free Software Foundation;
  with no Invariant Sections, no Front-Cover Texts, and no Back-Cover
  Texts.  A copy of the license is included in the section entitled "GNU
  Free Documentation License".