TRANSFORMING A LNB INTO A LNA
(2014-11-04)
Preface
Low Noise Blocks (LNB) are easily transformed into Low Noise Amplifiers (LNA). In this brief article I am going to show the procedure I used to do such conversion using an old Amstrad LNB.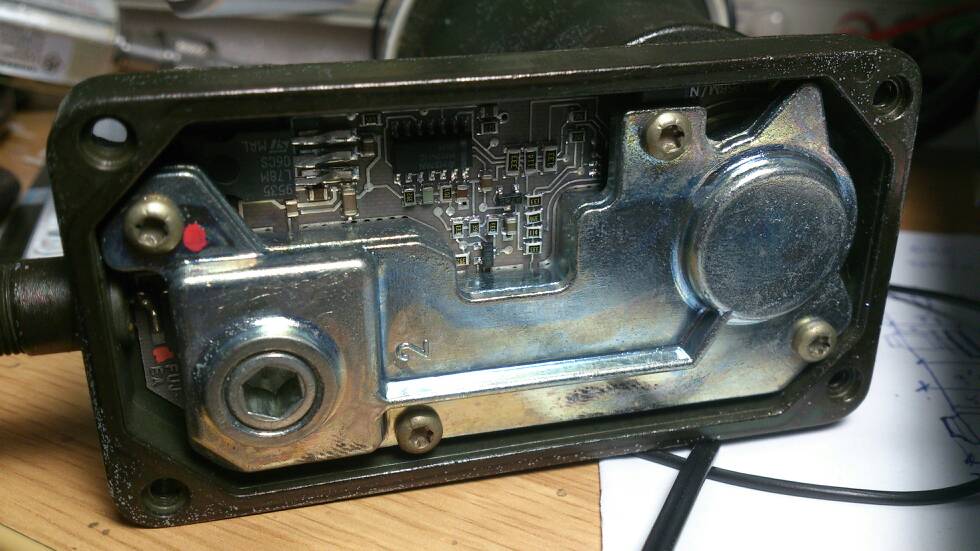 FIGURE 1: LNB WITH THE COVER REMOVED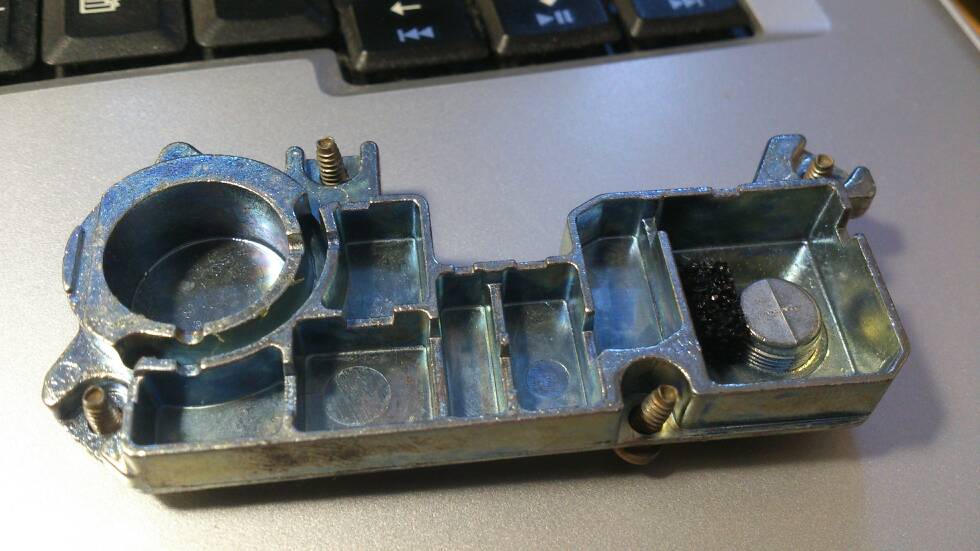 FIGURE 2: SHIELDING PART REMOVED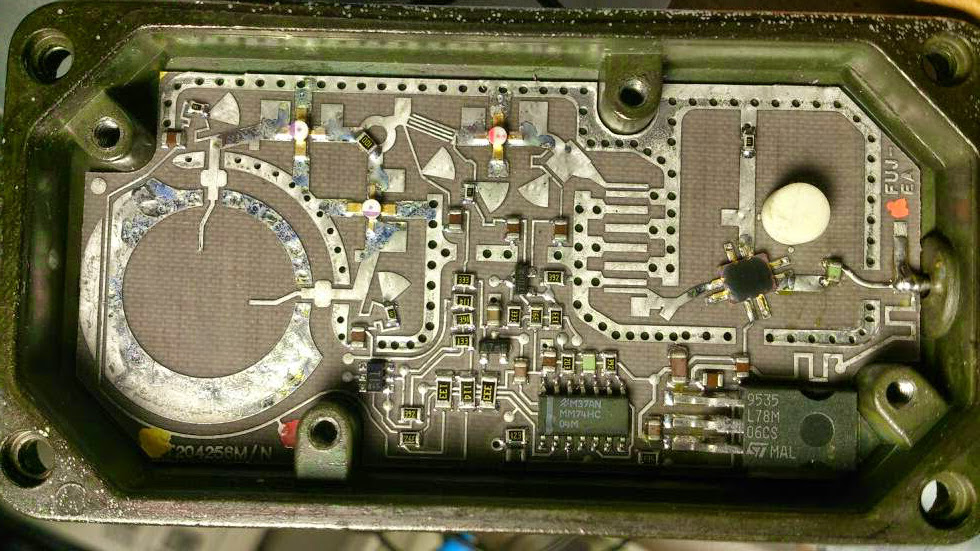 FIGURE 3: LNB PCB
After both antenna probes, two Low noise GaAs FETs marked with purple colour and a dot. Signal is combined using a Wilkinson combiner.

 NEC FHX14LG
 Gain: 13dB
 NF: 0.55dB
 Ptot: 180mW

After Wilkinson combiner, one Low noise GaAs FET marked with orange colour and a two dots.

 NEC FHX06LG
 Gain: 10.5dB
 NF: 1.1dB
 Ptot: 180mW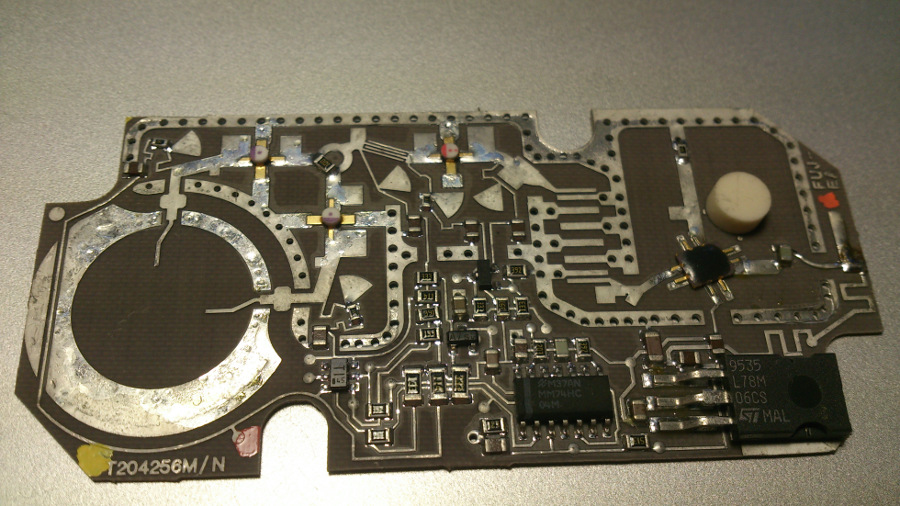 FIGURE 4: LNB PCB REMOVED
FIGURE 5: SOLDERING A 0603 SIZE 1pF SMD DC BLOCKING CAPACITOR AT TRANSISTOR GATE
ANTENNA PROBE IS REMOVED
FIGURE 6: PCB IS CUT WITH SCISSORS AND A SMA FEMALE CONNECTOR IS SOLDERED IN PLACE
FIGURE 7: AFTER ANOTHER SCISSORS CUT, A SMA FEMALE CONNECTOR IS SOLDERED AT FILTER OUTPUT.
BIAS FOR UNUSED GaAs FET IS REROUTED USING A PIECE OF CABLE
Testing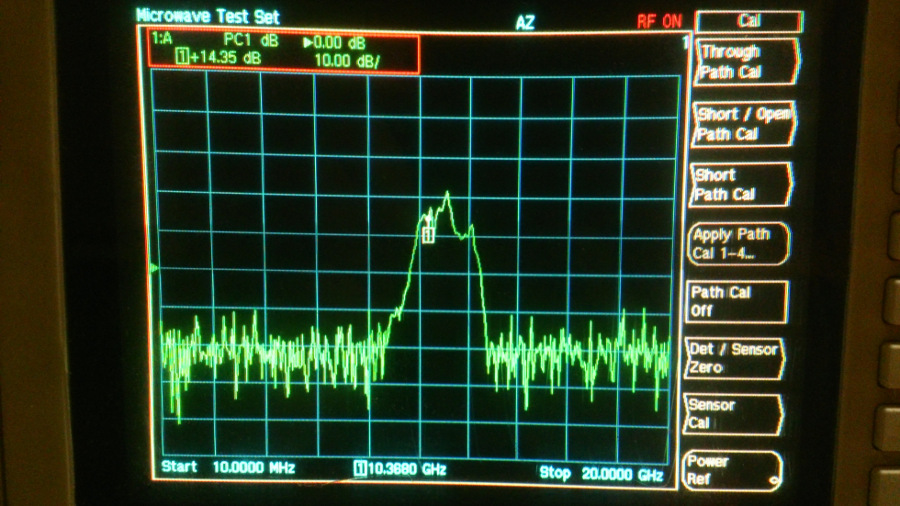 FIGURE 8: 10MHz-20GHz SWEEP WITH MARCONI 6200 MICROWAVE TEST SET. S21 PARAMETER.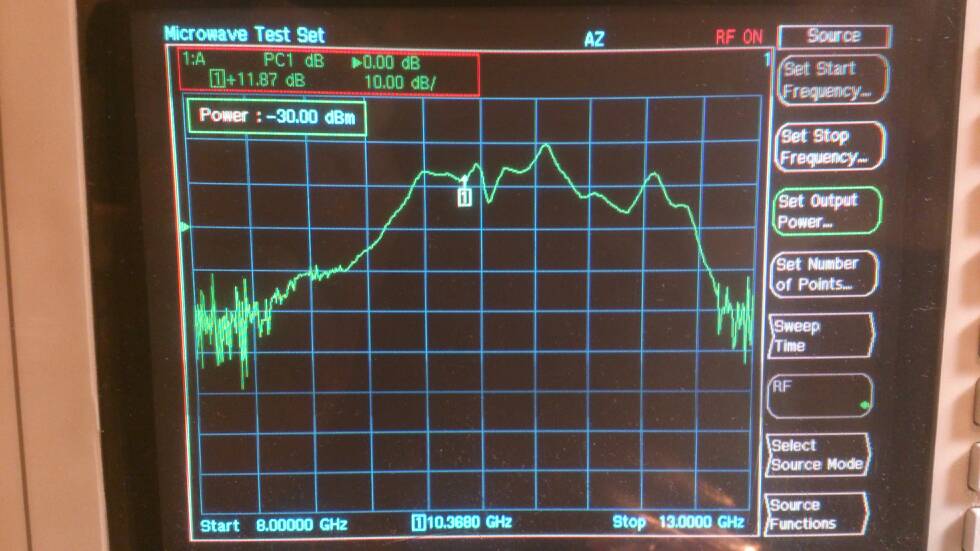 FIGURE 9: 8GHz-13GHz SWEEP. MAX GAIN IS 20 dB AT 11.2 GHz. 11.87 dB AT 10.368 GHz
FIGURE 10: PLACING A PIECE OF TAPE OVER THE FILTER DECREASE FREQUENCY RESPONSE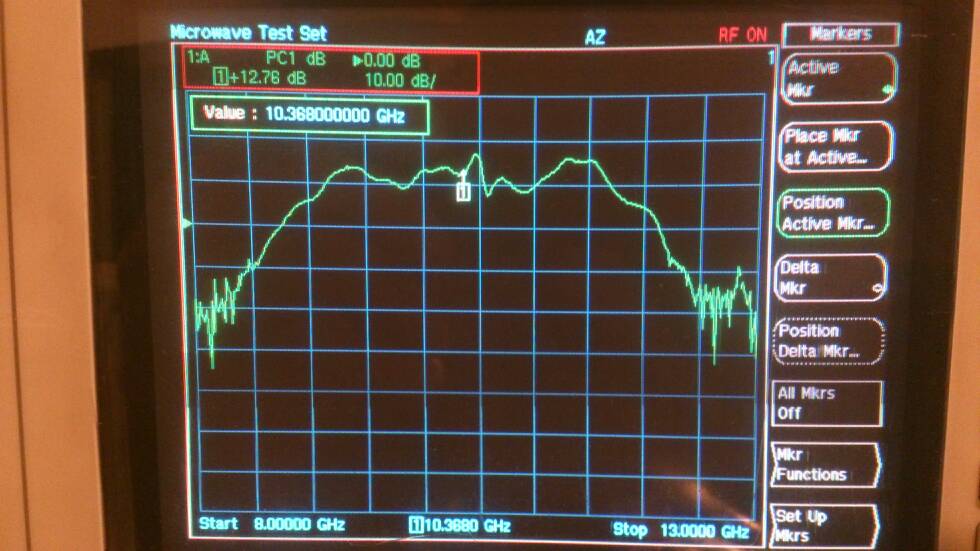 FIGURE 11: FILTER BANDPASS WENT DOWN AFTER PLACING THE TAPE. LOSSES INCREASED.
Bibliography
LNB and its radio usage, Miguel A. Vallejo, EA4EOZ
Sheffield Microwave round-table 2008

  Copyright (c)  2013 Ramiro Aceves .
  Permission is granted to copy, distribute and/or modify this document
  under the terms of the GNU Free Documentation License, Version 1.2
  or any later version published by the Free Software Foundation;
  with no Invariant Sections, no Front-Cover Texts, and no Back-Cover
  Texts.  A copy of the license is included in the section entitled "GNU
  Free Documentation License".