Grabaciones Rebote Lunar de KP4AO,
Radiotelescopio del Observatorio de Arecibo en Puerto Rico
18 de abril de 2010
Equipo utilizado
Equipo: Yaesu FT-817.
Frecuencia: 432.045 MHz.
Preamplificador: Ninguno.
Antena: Yagi 9 elementos para 432 MHz en boom de madera de 1 m de largo.
Bajada: 1.5m RG-58 (más de 1 dB de pérdidas)

Archivos de audio
1-cw
2-cw
3-cw
4-cw
5-cw
6-cw
7-cw
1-jt65
2-jt65
Archivos de vídeo
Video en Youtube, modalidad JT65
Análisis de la antena
Definición de la antena en formato MMANA
Vista en 3D
Parámetros
Diagramas de radiación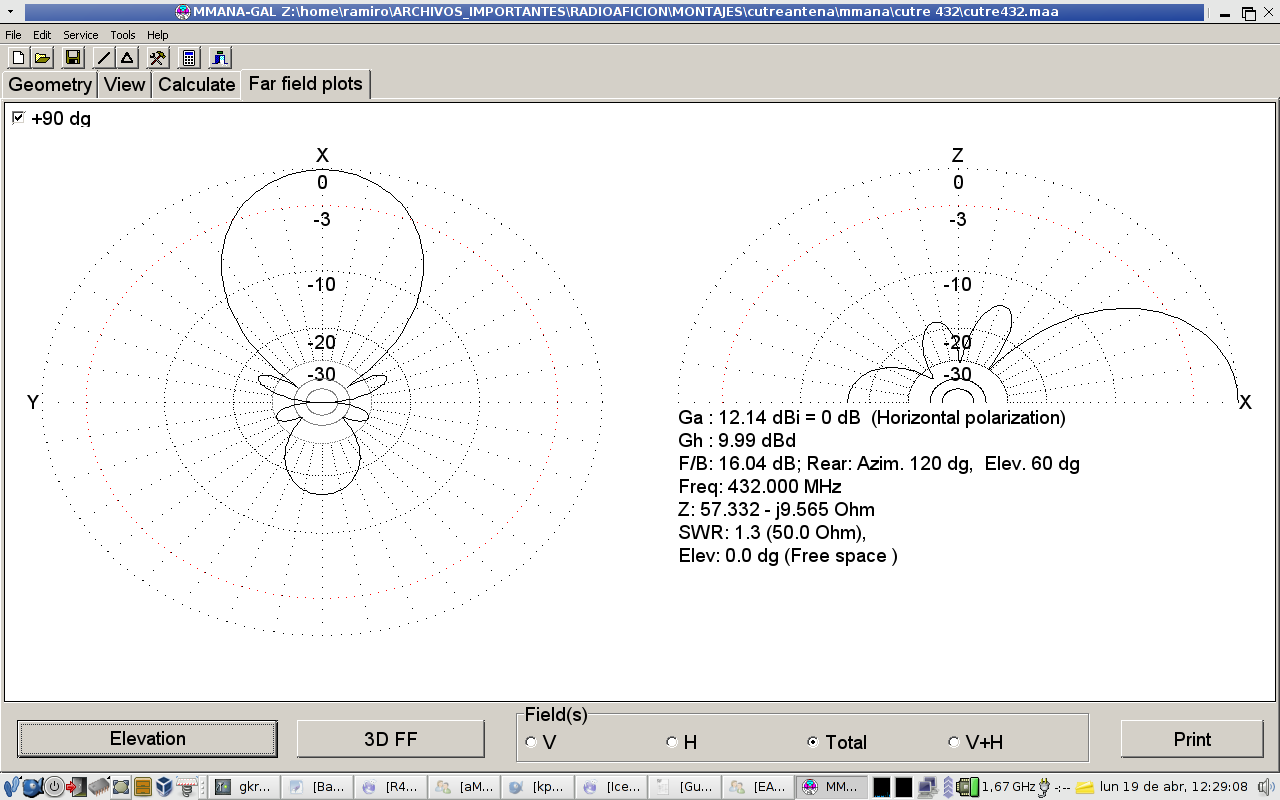 Geometría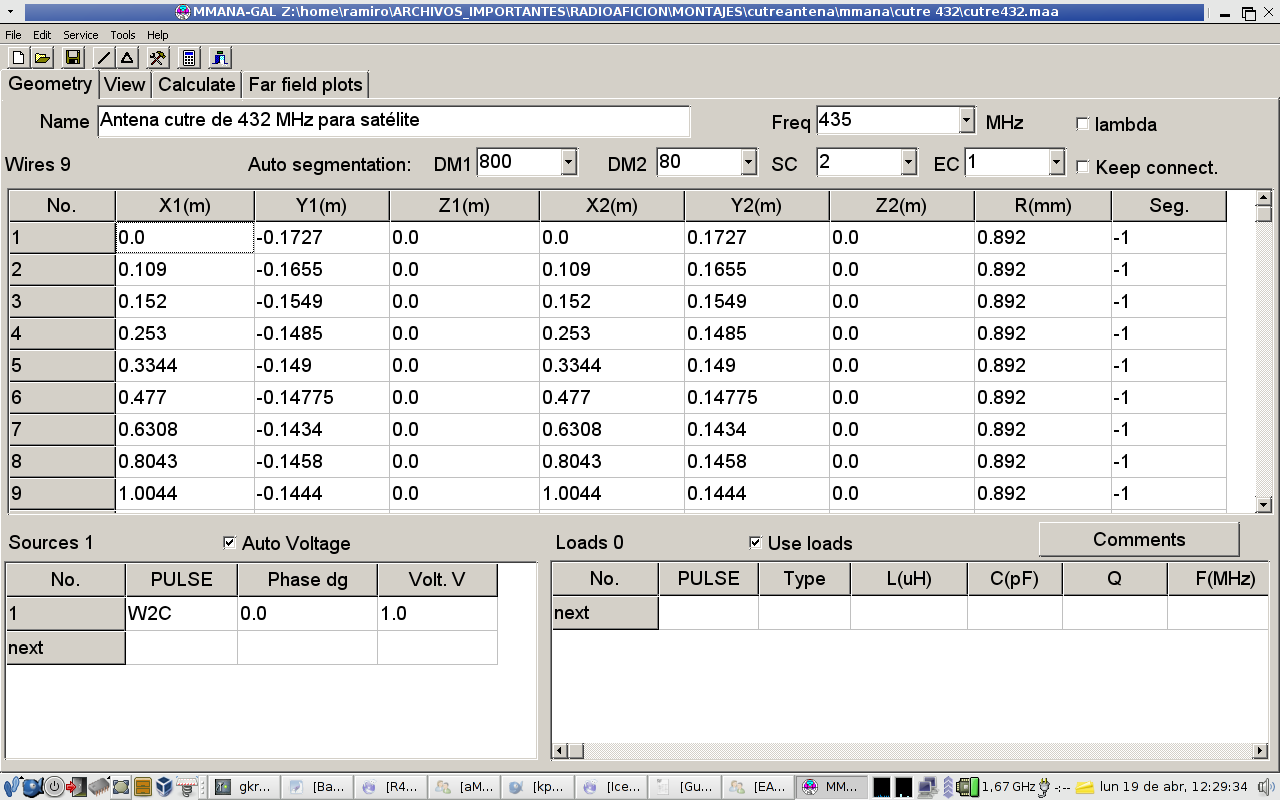 Inicio

  Copyright (c)  2006 Ramiro Aceves .
  Permission is granted to copy, distribute and/or modify this document
  under the terms of the GNU Free Documentation License, Version 1.2
  or any later version published by the Free Software Foundation;
  with no Invariant Sections, no Front-Cover Texts, and no Back-Cover
  Texts.  A copy of the license is included in the section entitled "GNU
  Free Documentation License".