MEDIDA DEL RUIDO SOLAR DURANTE EL ECLIPSE PARCIAL . 11 AGOSTO DE 1999
Equipo utilizado:
antena 4 x 12 elementos DL6WU.
preamplificador con FET Ga-As FSC11LG de Fujitsu.
transversor 144/28 MHz.
transceptor Stalker 28 MHz con AGC apagado mediante modificación.
carga de 8 ohmios.
diodo de germanio OA90
condensador de 470 uF
polímetro analógico ICE 680R, escala 50mV.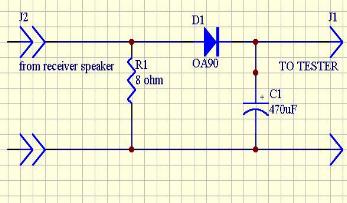 Copyright (c)  2006 Ramiro Aceves .
  Permission is granted to copy, distribute and/or modify this document
  under the terms of the GNU Free Documentation License, Version 1.2
  or any later version published by the Free Software Foundation;
  with no Invariant Sections, no Front-Cover Texts, and no Back-Cover
  Texts.  A copy of the license is included in the section entitled "GNU
  Free Documentation License".